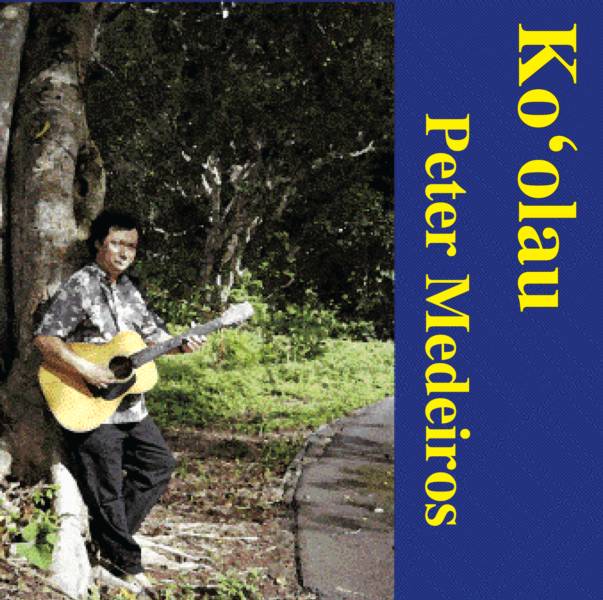 "Ko`olau" celebrates the Hawaiian folk music tradition and is the first and only album that Peter has recorded of his music and arrangements.  All of the songs selected for this album  embrace the Hawaiian slack key tradition in a  natural and easy going way.  
If you didn't know better you would think that there were a number of different artists involved.  Instead it is just Peter recreating a Hawaiian string band through multi-tracking and using a couple of guitars in slack key, ukulele, tiple, bass and mandolin.
Also joining Peter is his good friend and great slack key artist Ozzie Kotani who sits in on several numbers, laying down some sizzling tracks.  Ozzie's contributions on "Lanakila Kawaihao," "Ulili E" and "Hilo E" are among the many highlights in this album. 
The tunings used in "Ko`olau" are Bb Maunaloa, Drop C, Open C and G Tuning.
Cost:$12.00
Ko`olau 

by 

Peter Medeiros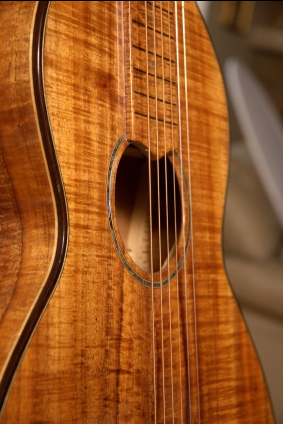 1.
Nani Ko'olau.....Traditional
2.
Haleakala.....Amy Kalima
3.
Lanakila Kawaihao.....Mekia Kealakai
4.
Pua Alani.....Emma DeFries
5.
Ulili E.....George Keahi and Naope
6.
Kui Tree.....Momi Jones
7.
Kalawao.....Peter Medeiros
8.
Kua'ana.....Peter Medeiros
9.
Kaulana Waipi'o.....Peter Medeiros
10.      Greenrose Hula.....Laida Paik / J Almeida

11.      'Opihi Moemoe.....Leonard Kwan

12.       Hilo E.....Mary Heanu

13.       Kaneohe.....Abbie Kong

14.       Seis